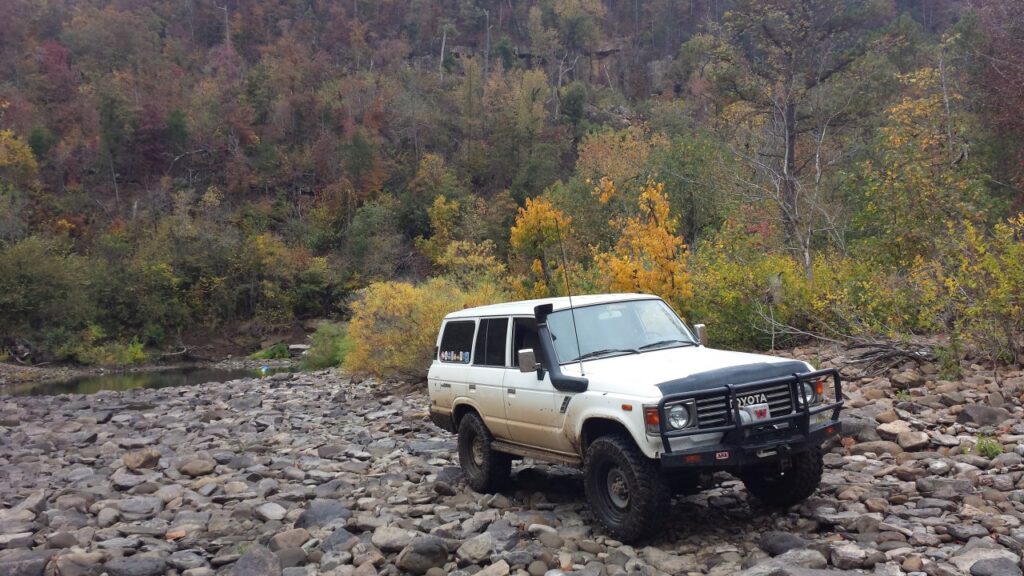 The Razorback Land Cruisers are the Arkansas chapter of the Toyota Land Cruiser Association. Our goal is to provide adventure, education and social opportunities for members based on our mutual love of any Toyota 4WD vehicle, and to preserve and promote multiple use of public lands.
Although our name implies Land Cruisers, any 4WD Toyota vehicle is welcome in our club. 4Runners, Tacomas, FJ Cruisers, and basically any Toyotas with a transfer case are encouraged to join.
Club meetings are held on an infrequent/as-needed basis. Date and location of the next meetings are listed in the bar on the right side of this page or check out the Razorback Land Cruiser forum on IH8MUD.com for the latest scoop.
Club elections are held once a year or so. Our semi-annual event is called the Razorback Ramble and is usually held in early June.